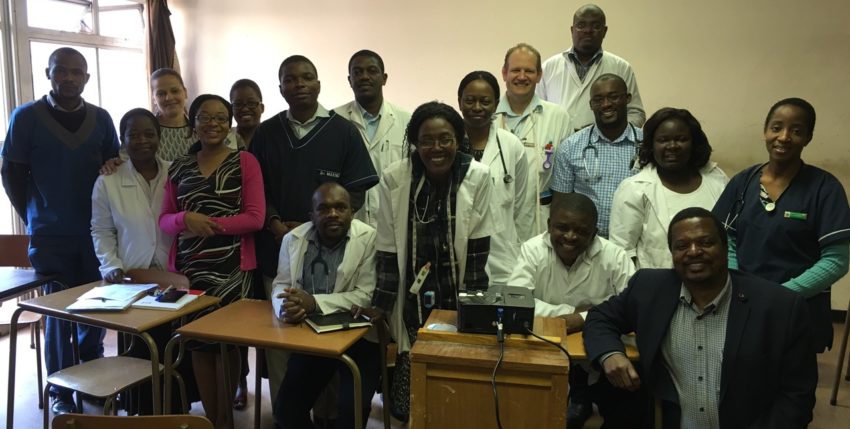 In July 2016 Dr Sibanda gave a lecture series covering Epilepsy and Child protection.  The students were enthusiastic and the feedback was very good.   
The Paediatric department of the University of Zimbabwe Medical School has expanded its Masters postgraduate programme and currently has 24 MMed trainees. It has a small, dedicated faculty that welcome and value input from visiting paediatricians.
Dr Zed Sibanda has been supporting teaching on this course regularly for the last 7 years.  
Dr Sibanda is keen to link up and encourage other paediatricians in the diaspora who want to join ZHTS to help with paediatric training in Zimbabwe.